Celebrate Earth Day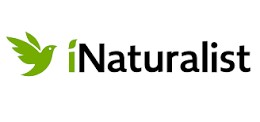 Celebrate Earth Day with friends and family on April 22, 2023 from 10AM – 2 PM with a visit to Greenspace's Emerald Cathedral off Pirtle Trail on Pear Orchard Road, Elizabethtown and/or next door at First Presbyterian Church at 1016 Pear Orchard Road. Both organizations are presenting special community Earth Day events.
Greenspace will be giving free pine saplings at the Emerald Cathedral and enlisting volunteers to assist cleaning up the site, as well. Greenspace will supply bags, gloves, and water.
Continue your celebration next door at First Presbyterian Church, 1016 Pear Orchard Road, where its Creation Care Team is organizing a BioBlitz of Freeman Lake Park for the community.
What is a BioBlitz? Team member Bryan Lewis, who has conducted BioBlitz experiences in parks describes it as "an event during which people, either individually or in groups, join together and identify plants, animals, fungi and other life forms within a defined area. These events are an important means of understanding and documenting the area species.
In the past, a BioBlitz was reserved for scientists and persons well-trained in species identification. Now with the use of the free iNaturalist app, everyone can participate. The app uses photos and sounds to document the presence of a living thing within the area. When the user photographs a plant, bird, animal, tree or grass to be identified, the app will make suggestions to help the user select the correct species.
Once submitted, other individuals can view the user's submission and make suggestions on its identification. This data can then be used for scientific analysis such as defining a species range. Many rare and endangered species have been documented by the public through iNaturallist submissions. While users are documenting various species, they are also learning to recognize these species by sight!
The iNaturalist app, which is FREE, can be found at the "App Store" for either Apple or Android, and can be used by a single user or to join a BioBlitz. If possible, a "bioblitzer" should download the app before coming to the park.

The app will list submissions from within a defined area. For instance, if hikers wanted to know which birds that they might expect to see on a particular Smokey Mountains trail, they could look on their iNaturalist app of birds and locations which had been submitted and then watch for these birds.

The app also constructs a species list which the user has seen in a defined area – a yard, neighborhood, city, state, or world!"
First Presbyterian "helpers" will be located next to the parking lot behind the church to register and distribute identification sheets, educate, and assist people to use iNaturalist. Those who complete and turn in the identification sheet by 1:30 PM will be entered into a 2:00 PM drawing for prizes in two categories: Adult and Children.
Sponsors include Blue Grass Gardening Center, Lowe's Home Improvement and Home Depot of Elizabethtown.
For questions, please email bryan105lewis@gmail.com.