Langford named ECTC Chief Student Officer
Published on Jun 27, 2022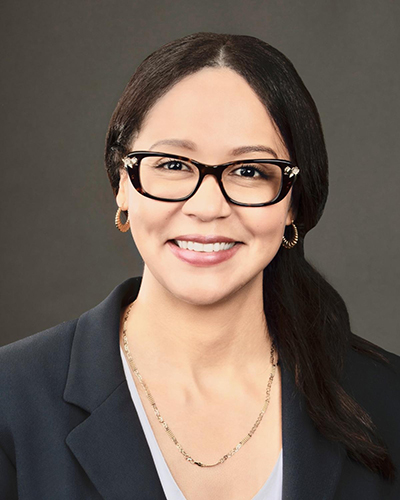 Elizabethtown Community and Technical College President Dr. Juston Pate has announced the appointment of Dr. Corina Langford as the college's next Chief Student Officer. Langford, who most recently served as Campus Director and Regional Executive Director with American National University in Louisville, will join the ECTC team July 1.
"The role of Chief Student Officer is vital to the success of the college," Pate said. "Dr. Langford has extensive experience in educational leadership, student retention, the promotion of diversity, inclusion and equality, and many other areas. I know she will be an advocate for students and build upon ECTC's commitment to be a student-centered college."
As Chief Student Officer, Langford will provide leadership for students and student-related issues, work with community partners to develop opportunities for students, and develop ECTC's enrollment, reach and reputation within the region.
Langford also has served as an adjunct professor with Seminole State College in Central Florida, where she taught anatomy and physiology and other allied health courses. Previously, she was Director of Academic Affairs and Dean of Academic Affairs at Southern Technical College in Orlando, Fla.
She strives to provide a diverse, challenging and nurturing educational environment and is dedicated to understanding the issues students face on a daily basis and improving student outcomes, she said.
"I am thrilled to be part of the amazing ECTC family," Langford said. "My entire career has been devoted to establishing an inclusive institution and society in which active collaboration is valued and everyone feels that they have a voice. My objective is to create an environment in which all students can learn while having fun. Our students have persevered and achieved their academic goals as we have adopted an inclusive learning environment. I look forward to continuing that tradition of student success."
Outside of her work in student affairs and campus operations, Langford is fluent in English and Spanish and aspires to learn more languages to communicate with students and people from all over the world. She also is passionate about working to alleviate global poverty and taking meaningful steps toward improving access to food and medical care.
Langford graduated from Eastern Central University in Dominican Republic with a Doctor of Medicine. She has a Master of Arts in Higher Education from Walden University and a doctorate in Higher Education Administration and Educational Leadership (ABD) from Liberty University with a dissertation focus on the retention of predominately non-traditional minority students.
"We look forward to welcoming Dr. Langford to the college's leadership team and the college community," Pate said.