It's never too late for the career of your dreams
Published on Sep 20, 2022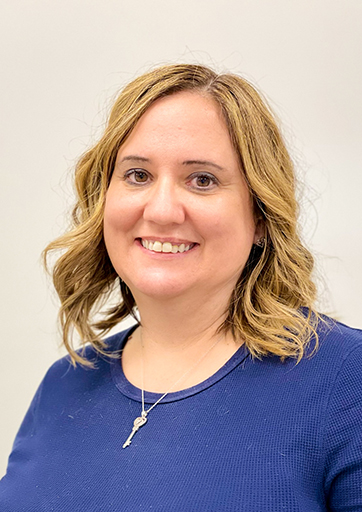 It's never too late. That's what Kim Church would tell you about chasing a dream career. The 47-year-old is doing just that as a student in ECTC's respiratory care program.
A mother of nine, she had worked as a preschool teacher in a private school and remembers deciding it was time to make a change.
"I told my husband and my kids, 'I've taken care of everyone else for 28 years, and I'm doing this for me,'" she said with a laugh.
She went back to college in January 2020, taking prerequisite classes in preparation for selective admission to the respiratory care program. As she and her children struggled with asthma, respiratory care had special meaning for her. When COVID-19 hit, just a couple months into her first semester back, she started working in healthcare, taking a job as a patient access coordinator with Baptist Health Hardin.
"I wanted to do something. I was at home, and I was safe, and other people were dying," she recalled. Her desire to help others has kept her motivated.
"That's why we're working so hard and pushing ourselves," she said of herself and her classmates. "We need to get out there and help people."
Next year, she will graduate and start a career as a respiratory therapist.
Respiratory therapists are trained to provide treatment for respiratory and cardiac disorders, working in hospitals and other healthcare settings. This includes using life support equipment and intervening in emergencies and traumas.
A high-demand career field, respiratory care is a tuition-free program at ECTC for eligible students through the Work Ready Kentucky Scholarship.