Student Success Hub hosts "Tell Us What it Means" Contest
Published on Mar 30, 2023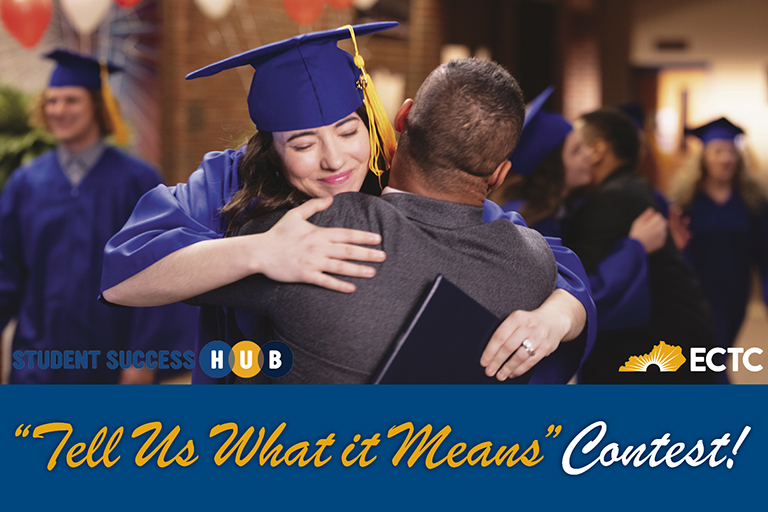 The "Tell Us What it Means" contest hosted by ECTC's Student Success Hub opens April 3, 2023. Students are invited to answer "what does your college education mean to you" through creative writing or visual media. All submissions are due by 12:00pm April 20, 2023.
Three winners from each submission category will be chosen to receive their graduation regalia for free. Each participant will receive an honor cord from the Student Success Hub to wear at graduation.
Creative writing (poem, song, etc.) submissions should be submitted via email to ectcstudentsuccesshub@kctcs.edu.
Visual media (watercolor, digital art, sculpture, etc.) submissions should be dropped off to the Student Success Hub House in ATB 102.
All participants must include the student's name, KCTCS email and phone number with their submission.
For any questions or more information, email the Student Success Hub at ectcstudentsuccesshub@kctcs.edu.