Upward Bound Math and Science now accepting applications
Published on Apr 19, 2023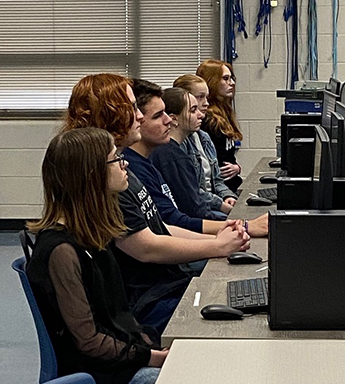 Elizabethtown Community and Technical College's (ECTC) Upward Bound Math and Science (UBMS) program is now accepting applications from students from LaRue County, Nelson County, Thomas Nelson, North Hardin and Washington County high schools, freshmen through graduated seniors.
In addition to once-a-month Saturday Academy workshops, participants will benefit from a six-week Summer Academy packed with academic, social, recreational and cultural activities designed to inspire, motivate and prepare them to persist and be successful in secondary education. The Summer Academy will conclude with a week-long trip to Universal Orlando and The Kennedy Space Center, free for participants.
The UBMS program enables students to generate the skills, motivation, and self-confidence necessary to succeed in science, technology, engineering and mathematics (STEM) related academic programs and careers beyond high school.
Students will experience mentorship designed to encourage student success to accomplish their education and career goals, UBMS Director Mindy Dye.
"It is crucial to provide students with tools needed to overcome barriers and develop brighter futures," Dye said. "The process of transitioning from high school to college can be overwhelming but with the skills UBMS students are learning, we are confident they can accomplish anything."
The program seeks to serve 60 students this academic year who are first generation (neither parent nor legal guardian has a bachelor's degree or higher) or limited income (free/reduced lunch is an indicator).
Visit ECTC UBMS to learn more information or request an application to the program. For questions, email ectc.ubms@kctcs.edu or call 270-706-8578.