STAFF SPOTLIGHT: Military and Veteran Services
Published on Apr 24, 2023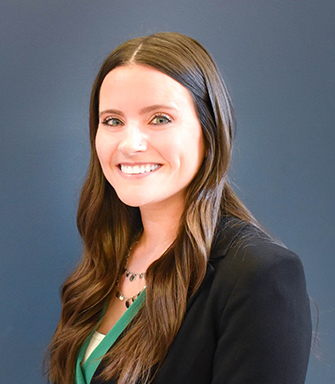 Elizabethtown Community and Technical College Military and Veteran Services has a vision.
"This is a place veteran and dependent students can go to and be cared for and feel included. It's a place where they feel comfortable and get answers to all their questions," said Director of Military and Veteran Services Tabbi Stutzenberger.
Stutzenberger, an ECTC alumna, recently was named director of the office. She has worked in ECTC Veterans Affairs since 2012, helping hundreds of students access their VA benefits each year. During the Spring 2023 semester, 311 ECTC students used Veteran Affairs benefits.
"We educate veterans, active-duty military members and their dependents about the entire VA benefit process. We walk with them, step by step," she said. Maintaining the skill set required to serve VA students best requires continuous training, and it is a challenge the ECTC office has met with confidence.
Stutzenberger joined the office 11 years ago, it has had zero discrepancies on all compliance surveys. The VA team has also lead ECTC to earn multiple recognitions for military student service including the Military Times Best for Vets in 2018, 2019, 2021 and 2022.
The office is transitioning to include other student services to offer more convenience to the students it serves. It also manages the Texts for Vets textbook lending program and sponsors social and recreational events. Stutzenberger said she's proud to be a part of the team providing these services.
"Our military gives so much," she said. "I'm honored to have the opportunity to give back to them by making the transition to college as easy as possible." She also noted the significance of working for veterans and military populations at a community and technical college.
"We have a significant veteran population, and they feel more at home here, where the class sizes are small, the environment is welcoming, and the teachers are very invested in you," she said. "Whether they plan to transfer to a university to finish a bachelor's degree, are preparing for the local workforce, or are here to explore their personal interests, our veteran students appreciate what a community and technical college offers them."