Early Childhood Conference returns to ECTC
Published on May 8, 2023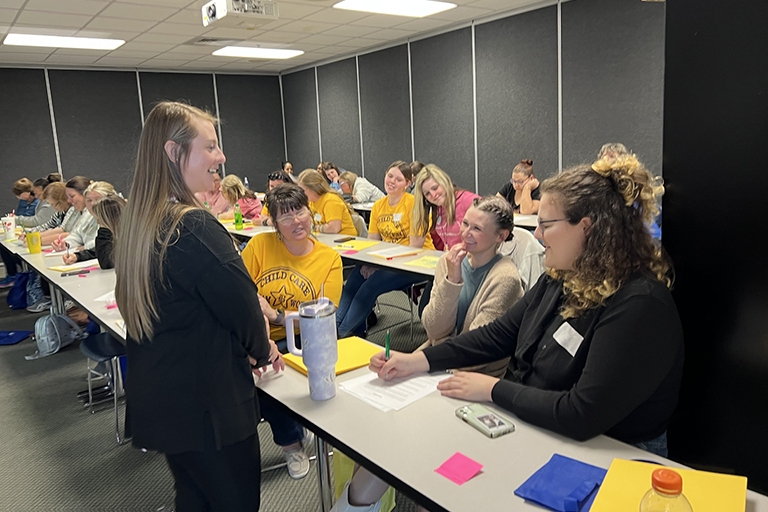 The Early Childhood Conference hosted by the ECTC Interdisciplinary Early Childhood Education (IECE) program returned to in-person programming this April, bringing together educators, childcare providers and other professionals to explore best practices in early childhood education.
The conference featured a variety of informative and engaging workshops and keynote presentations. Attendees had the opportunity to learn from experts in the field of early childhood education, as well as to connect with other professionals and share their own experiences and insights.
"This conference provides high quality training on behalf of the young children in their most formative period for brain development," said IECE program coordinator and conference host Martha Page. "We have to have the best educators in this field who are passionate about the work they do."
A total of 287 participants registerd for the conference. Over nine sessions covered topics such as learning with nature, social-emotional development and the importance of family engagement. Attendees are eligible to earn five of the fifteen mandatory training hours with the Training Resource Information System.
"We were thrilled to host this important conference and to bring together so many dedicated professionals in the field of early childhood education," said Page. "We believe that investing in high-quality early childhood education is critical for the future success of our children and our communities, and we're proud to be a part of this important work."
The college looks forward to next year's conference, already in the planning phase, to continue supporting early childhood education in the community, Page said.