ECTC welcomes new provost
Published on Aug 2, 2023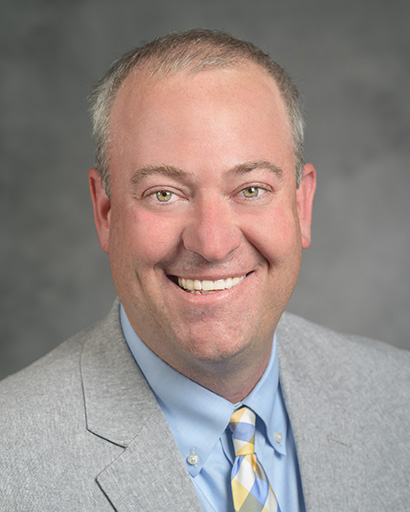 Dr. Telly Sellars will serve as the next provost of Elizabethtown Community and Technical College, ECTC President and CEO Dr. Juston Pate has announced. As provost, Sellars will serve as the college's chief academic officer, working closely with faculty and college administration to support student success.
"I'm incredibly proud to welcome Dr. Sellars to the ECTC community," Pate said. "He is a talented professional ready to drive our college forward as well as a proven teammate and partner."
Most recently, Sellars served as Interim President and CEO at Big Sandy Community and Technical College in eastern Kentucky. He also has served as Interim Provost, Associate Vice President of Technical Education and professor at Jefferson Community and Technical College in Louisville.
The opportunity to join ECTC appealed to Sellars for multiple reasons, he said.
"ECTC's faculty and staff have a strong reputation, and the college is growing, winning and thriving," he said. "When I consider everything from the economic development in the region to positive results of college initiatives like its partnership with Family Scholar House, there's no doubting the college's impact. This is an opportunity to strengthen our region as well as our state and nation as a whole."
Sellars said his priorities as provost will include increasing and maximizing student success and engaging the community and regional employers.
"I'm dedicated to building relationships based on innovation, transparency and trust, and I'm looking forward to becoming an actively engaged member of the ECTC community," he said.
He has been transitioning to the provost role on a part-time basis over the summer and his full-time appointment begins Aug. 1.
Sellars was born and raised in Lynch, a coal mining community in southeastern Kentucky. He has served in several leadership positions including President of the Kentucky Academic Advising Association, Vice Chairman of the Kentucky Healthcare Career Collaborative, and several community and workforce engagement boards. He currently lives on a small farm in Simpsonville with his wife, Heather, three daughters, five horses, two goats, two dogs, and too many chickens to count.
Longtime ECTC leader Darrin Powell, who served as interim provost, has been named Chief Community and Economic Development Officer and leads ECTC Workforce Solutions.