MIT Brochure
What is MIT?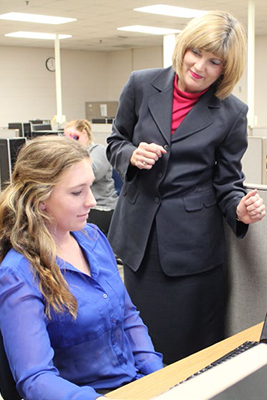 Medical Information Technology graduates prepare medical records and reports, maintain paper and electronic files, perform administrative front desk duties such as scheduling patients and preauthorizations, work with medical billing and coding using electronic billing software, perform accounting procedures, use various types of electronic computer software programs to enter patient information, and receive patients in a variety of health care settings.
An Associate in Applied Science degree as well as diplomas and certificates are available in Medical Information Technology. The associate degree can be completed in approximately two years, diplomas in three or four semesters, and certificates in one or two semesters. Students seeking a degree or diploma obtain on-the-job training through an internship experience in a health care facility.
National Certifications that students can sit for after graduation include the following:
CBCS (Certified Billing and Coding Specialist)
CEHRS (Certified Electronic Health Record Specialist)
CMAA (Certified Medical Administrative Assistant)
CPC (Certified Professional Coder)
Credentials
Associates in Applied Science in Medical Information Technology (WR*)
Electronic Medical Records Track
Medical Administrative Track
Medical Coding Track
Medical Office Management Track
Medical Transcription/Scribe Track
Each track is 64 credit hours
Diplomas Available
Medical Administrative Assistant (WR*)
Medical Records Specialist (WR*)
Certificates Available
Electronic Health Records Specialist (WR*)

Hospital Admissions Specialist
Medical Coding (WR*)
Medical Interpreter (WR*)
Medical Receptionist (WR*)
Medical Scribe (WR*)
Medical Transcriptionist (WR*)
Medical Unit Coordinator (WR*)
*WR - a program that is eligible for 60 hours of free tuition under Work Ready Kentucky
Elizabethtown Community and Technical College reserves the right to change and/or revise any program requirements without notice.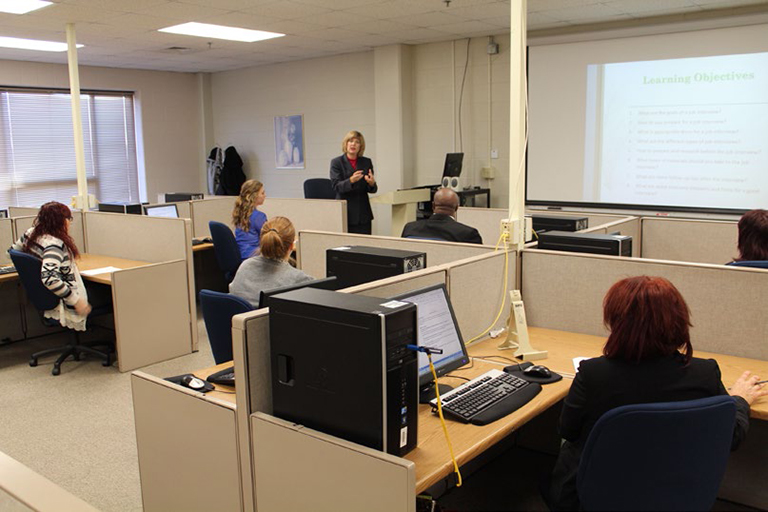 ECTC Mission Statement
Elizabethtown Community & Technical College, a member of the Kentucky Community and Technical College System, is a comprehensive, open-access, public two-year degree granting institution, responding to and serving the needs of our diverse communities. Through a progressive teaching and learning environment, the college provides opportunities for students to prepare to live and work in a dynamic world.
Statement of NonDiscrimination
The Kentucky Community and Technical College System is an equal educational and employment opportunity institution and does not discriminate on the basis of: race, religion, color, sex, national origin, age, disability, family medical history, or genetic information. Further, we vigilantly prevent discrimination based on sexual orientation, parental status, marital status, political affiliation, military service, or any other non-merit based factor.
Potential Jobs and Salaries
Electronic Health Records Specialist (Average salary $18.29 hr)
Medical Administrative Assistant (Average salary $36,000 yr)
Medical (Outpatient) Coder (Average salary $40,000 yr)
Medical Interpreter (Average salary $19-$27 hr)
Medical Office Manager (Average salary $50,000 yr)
Medical Receptionist (Average salary $31,779 yr)
Medical Scribe (Average salary $30,505 yr)
Medical Transcriptionist (Average salary $36,000 yr)
Medical Unit Coordinator ($15.38 hr)
Sources: www.salary.com and www.bls.gov
Contact Information
For Information to Schedule a Tour or to Meet with an Advisor:
Contact the Welcome and Admissions Center 600 College Street Road Elizabethtown, KY 42701 Phone: (270) 706-8800 or Toll Free (877) 246-2322, Ext. 68800 Lisa Cantrell MIT Program Coordinator 600 College Street Road Elizabethtown, KY 42701 Phone: (270) 706-8670 or Toll Free (877) 246-2322, Ext. 68670
lisa.cantrell@kctcs.edu