Board of Directors
The ECTC Board of Directors is composed of 10 members, seven of whom are appointed by the Governor of Kentucky for six-year terms. Three members are elected by faculty, staff and students, respectively, to represent their constituents. Faculty and staff representatives serve for three years, while the student representative is elected every year.
The duties of the board are to:
Recommend one (1) candidate for the college president/chief executive officer from three (3) candidates provided by the President of the Kentucky Community and Technical College System;


Evaluate the college president/chief executive officer and advise the President of the Kentucky Community and Technical College System of his or her performance;


Approve budget requests for recommendation to the Kentucky Community and Technical College System;


Adopt and amend an annual operating budget and submit it through appropriate channels to the Board of Regents of the Kentucky Community and Technical College System for approval as to the compliance with its guidelines; and


Approve a strategic plan that is developed in coordination with local employers, civic leaders, campus constituents, and other postsecondary institutions in the region and that is consistent with the strategic agenda of the General Assembly.
Current Members:
Stanford Routt ~ Chair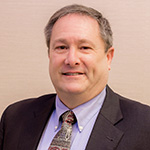 Colonel (Retired) Stan Routt served 30 years as a career Army Logistician including several overseas tours and command tenures and time on the Army Staff ACOS G4 as the Chief of Readiness Division at the Pentagon. He has worked in management across a wide variety of industry to include the banking, automotive, accounting & finance, retail, wholesale, and technology sectors. Stan currently manages a technology company serving a wide variety of needs across all federal agencies and the Department of Defense. Additionally, Stan works with the family farm in Sonora. He has been married to Gayla, a retired career public school teacher, for 38 years. They have two grown children and two wonderful grandchildren.
Kimberly Huston ~ Vice Chair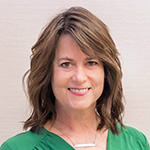 Kim Huston is the President / CEO of the Nelson County Economic Development Agency in Bardstown. She is a graduate of the University of Kentucky and has served on various ECTC Committees during her 18 year career. She also serves on the Kentucky Tourism Development Finance Authority and is a former member of the Kentucky Workforce Investment Board. She is honored to be a member of the ECTC Board and looks forward to helping the college expand its presence into neighboring counties and communities.
Howard Williams ~ Secretary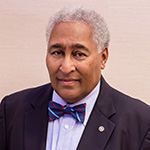 Howard Williams has over 50 years of management and leadership experience and retired from Charter Communications Louisville Contact Center in April 2009 as the Vice President of Operations and Facility Manager. Prior to his career as a corporate executive, Howard served in the military for 26 years and retired from service in 1988 at Ft. Knox. Additionally, Howard worked as an adjunct professor with various colleges and universities including Elizabethtown Community and Technical College, Central Texas College, Sullivan University, McKendree University, and Western Kentucky University. Howard and his wife, Mary, are the proud parents of two daughters and four grandchildren. Howard enjoys traveling, play golf, writing case studies for business, management, human resources, and his own autobiography.
Jerry "Mike" Phillips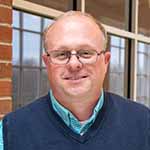 Mike Phillips is a life-long resident of Hardin County, is an accountant with Phillips Homes, LLC, and has over 20 years of experience in retail, construction, and the self-storage industry. Mike attended Elizabethtown Community & Technical College prior to earning his Bachelor of Science in Accounting at Western Kentucky University.
Andy Games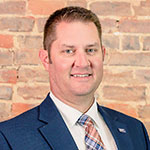 Andy Games is the Vice President of the Elizabethtown Hardin County Industrial Foundation. He is a 1999 graduate of Eastern Kentucky University. He served as Board Chairman of the Elizabethtown Education Foundation 2010 to 2019 and is a member of the Kentucky Association of Economic Development. He and his family are members of Crossroads Baptist church where he serves as a deacon. Andy is married to Beverly, and they have 2 children, Clay and Maddy. He is honored to be a member of the ECTC Board of Directors and is excited to work with other members of the board to advance the college into the future.
Thomas Claycomb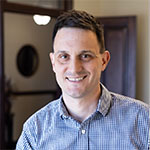 Tom Claycomb is the Managing Member of Claycomb Law Office, PLLC, a Hodgenville law firm specializing in estate planning and administration, real estate, and personal injury litigation. Tom serves as the LaRue County Master Commissioner, and is the legal counsel to the LaRue County Board of Education and LaRue County Water District No. 1. He is an active member of various community organizations, currently serving on the Board of Directors of the Baptist Health Foundation Hardin and the Lincoln Trail Area Development District. Tom is married to Catherine Ford Claycomb, who agreed to marry him before agreeing to form a law practice with him. Tom and Catherine are most proud of their two sons, Peyton and Jones, who have absorbed all of their parents' free time.
Judy Akers ~ Staff Representative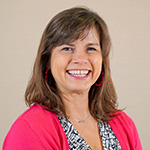 Judy Akers received an Associate of Arts degree from Elizabethtown Community College and her Bachelors of Education, Masters of Education, and an Adult Literacy Certificate from Western Kentucky University while employed with ECTC. Judy began working at Elizabethtown Community College as a temporary office assistant and is currently the Director of Admissions and Assessment. Additionally, Judy has taught First Year Experience for ECTC for the last 15 years. Judy has been employed at ECTC for 32 years.
Diane Owsley ~ Faculty Representative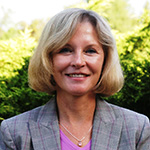 Diane Owsley, a full-time faculty member since 1976, is a professor of psychology, sociology, and real estate. Diane has served in several positions at the college to include Interim Provost for several years and Division Chair for the Social and Behavioral Science Division for over 25 years. She has served on several committees at the local and the system level during her tenure at the college, most recently serving as Chair of the Promotion Committee for the college. Diane began her higher education pursuits at Elizabethtown Community College and then transferred to the University of Kentucky earning a Bachelor's Degree. She earned a Master's Degree from Western Kentucky and her doctorate from the University of Louisville. Diane is honored to represent the faculty at Elizabethtown Community and Technical College on the ECTC Board of Directors.
Additional Information:
Email the Board of Directors: