Military Education Association
Elizabethtown Community & Technical College's Military Education Association (MEA), sponsored by Abound Credit Union, is an exciting new opportunity to support the college's nearly 400 military and veteran students!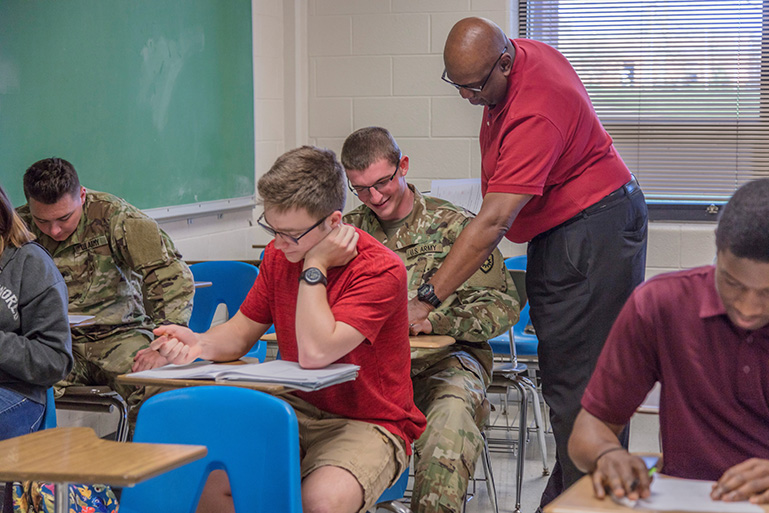 MEA WILL PROVIDE STUDENTS WITH:
Career readiness training
Textbook assistance
Other tailored services and programs
MEA MEMBERS RECEIVE:
Invitations to special events
Regular updates on ECTC news and events
Reports on how your support impacts the lives of students
The membership fee is $12.50 for the first year and $25 for future years.
Any additional donations to ECTC are tax-deductible, and an acknowledgment of your gift will be sent for your records.
For information for joining the MEA, contact Dr. Megan Stith, Megan.Stith@kctcs.edu.
"As a veteran, war widow and mother of 5 girls, I would like to thank you from the bottom of my heart for making my educational success possible! I have been attending Elizabethtown Community and Technical College since Fall 2018. From the first day until now, ECTC has been there for me. They have always been by my side to make sure that I succeed in reaching my goals. Without the help of donors and our community, ECTC wouldn't have been able to offer such personalized support." - Samantha Daniels