Morrison Gallery
Creative Art and Exhibits
The Morrison Gallery is located inside the James S. Owen Building on Elizabethtown Community & Technical College's Elizabethtown campus. The gallery is open from late August through November (during the Fall semester) and from mid-January through April (during the Spring semester). The gallery hosts multiple exhibits each semester. Exhibits feature artwork by local and regional artists.
John H. Schartung - "ART is POWER"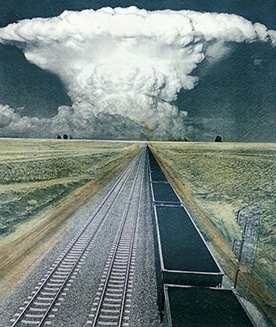 January 23 – March 3, 2023
John Schartung is an artist with an international exhibition record, an accomplished educator in Western Kentucky, and a native of Owensboro. His work is inspired by emotions and memories from his life. Schartung compares his process of creating to that of a jazz musician – "an improvisational response to rhythmic patterns." This exhibit includes both prints and paintings that explore a range of topics from the artists personal life to the politics of Kentucky and the coal industry.


Morrison Art Gallery
Elizabethtown Community & Technical College
James S. Owen Bldg. # 102
Monday through Friday from 8:30 AM – 4:30 PM.
Contact Info
For information about events planned for the Morrison Gallery, contact:
KCTCS/Elizabethtown Community and Technical College Morrison Gallery JSO 1st Floor Room 102 600 College Street Road Elizabethtown, KY. 42701 (270) 706-8507 or (877) 246-2322 extension 68507 Rachel L. Ray
rray0047@kctcs.edu