Scholarships
ECTC Scholarships
Due to the generous support of many community individuals and organizations, Elizabethtown Community and Technical College is able to offer many scholarships each academic year. Some of these scholarships are for students pursuing any degree and/or major while some are specifically identified by the donors to be awarded to students in specific college degree plans.
Complete just one ECTC scholarship application and be considered for multiple awards! Students do not need to apply for individual scholarships during the application process, as they will be automatically matched to scholarships for which they meet the criteria.
View a complete list of ECTC scholarships, criteria and essay requirements.
The 2024-2025 scholarship application will be available beginning December 1, 2023 and have a priority deadline of February 29, 2024. Submit your application before the priority deadline to be considered for as many scholarships as possible. Applications received after the priority due date will be considered if funding is available.
Don't forget to complete your 2024-2025 FAFSA to be considered for all ECTC scholarships. The FAFSA application will open sometime in December; we recommend completing it before our priority deadline of February 29, 2024. See us in the Financial Aid office for FAFSA assistance!
You must have a KCTCS username to apply for scholarships. Submit your free admissions application to receive your KCTCS username and password.
Note: Scholarship criteria, availability and funding are subject to change.
Scholarships Application Assistance
Application Assistance
For assistance, please stop by the Financial Aid Office in RPC 105. Office Hours are Monday through Friday, 8 am to 5 pm.
Contact Chrissie Angell, Scholarship Coordinator, at 270/706-8698 or chrissie.angell@kctcs.edu for more information.
DC to Degree Scholarship
The Dual Credit (DC) to Degree Scholarship is available to new high school graduates who completed dual credit classes at ECTC or any other KCTCS college. Apply the credits you earned in high school and get closer to a degree at ECTC! You could get up to a $1,000 scholarship for the fall semester following your high school graduation.
Work Ready kentucky scholarship
WORK READY APPLICATION DEADLINE FOR 2022-2023: JANUARY 20, 2023
Free college tuition for education and training that leads to high wage, high demand careers? It may sound too good to be true, but it's for real. Kentucky residents who haven't already earned a college degree may be eligible for free tuition in five high demand careers fields: health care, advanced manufacturing, transportation/logistics, business/IT, and construction/trades. Elizabethtown Community and Technical College offers programs in all five careers fields, and the Work Ready Scholarship pays for certificates, diplomas, and degrees. To determine eligibility, students must complete a FAFSA and submit the KHEAA application. Learn more at WorkReadyKentucky.com.
Metallica Scholars Initiative
Sixty ECTC students have begun their first year as Metallica Scholars. Follow them as they "Ride the Lightning" to exciting careers in Advanced Manufacturing.
Information on Applying for External Scholarships
OTHER KENTUCKY STATE SCHOLARSHIPS
Listings of Kentucky Scholarships (PDF, 138 pages) and Two-Year Public Colleges (PDF, 28 pages) that are available in the state of Kentucky at KHEAA.
Benjamin A. Gilman International Scholarship Program
The Benjamin A. Gilman International Scholarship Program offers grants for U.S. citizen undergraduate students of limited financial means to pursue academic studies or credit-bearing, career-oriented internships abroad. Such international exchange is intended to better prepare U.S. students to assume significant roles in an increasingly global economy and interdependent world.
Donovan Scholar Waiver
Donovan Scholarships are available for lifelong learners, age 65 and over, to attend college for free. If you are eligible for this waiver, please contact the Welcome Center and complete an application for admission to the College. You will also need to submit a copy of your driver's license in order for the waiver to be applied. The waiver is for tuition only and does not cover books or digital fees.
A Donovan Scholar can take classes for credit or audit.
Placement Tests and/or official transcripts from previous colleges attended may be required for degree seeking students depending on course prerequisites.
There are no exams or assignments required for students who audit a class.
For further information contact the Welcome Center at: (270) 706-8800 or (877) 246-2322 extension 68800.
TUITION Waivers
State mandated scholarships and tuition waiver programs for Kentucky residents:
KENTUCKY NATIONAL GUARD TA WAIVER
State Tuition Assistance
Eligibility

Currently serving in Kentucky National Guard
Completed Basic Combat Training (BCT) or contracted ROTC/SMP
Passing APFT/ACFT and height/weight standards
Not flagged
No unexcused absences (unsats) from drill within the previous 12 months
AGRs and Technicians remain eligible to use
Pursuing first bachelor's degree or less
Have not reached lifetime cap

Application

Apply online for each semester - https://ky.ngb.army.mil/tuitionstudent/
Must meet all eligibility rules at time of application
Apply by deadline

Fall term - apply by 1 April
Spring term - apply by 1 October
Summer - Not available
Winter - Not available

Late applications will be considered on a case-by-case contingent on funding, contact the Eucation Office if needing to apply after a deadline.
State TA pays actual public in-state tuition cost

100% of in-classroom rate, up to full time student
Benefit is paid directly to school
Participating private schools eligible (capped at $5,184.00 per semester)
Does NOT pay any fees or excess tuition associated with online classes
Benefit availability subject to State funding

Lifetime usage caps as of Fall 2024 term

$27,300 for Community and Technical Colleges
$54,600 for comprehensive public universities or approved private colleges
$68,250 for research universities (UK, U of L)oCap increases 5% annuallyoChanging school type will increase or decrease lifetime cap as appropriate
State TA usage prior to Fall 2016 term is not counted towards cap
Yes, even if you live outside the state or just moved to Kentucky, you are entitled to the in-state tuition rate at any of our public universities.
This law began with the 2017-2018 school year.
May use with any GI Bill®
May use with Federal Tuition Assistance (FTA) if eligible
Tuition benefits applied in the following order

State TA
Federal TA
Post 9-11 GI Bill (if eligible)
Service members wishing to change schools should contact the Education Office

Soldiers transferring from a Community College to a University will have their cap increased accordingly.
Soldiers transferring from a Universities to a Community College will have their cap reduced and may find they have already exhausted it.

Classes added late may not be covered
Classes dropped after the add/drop date, failed, or repeated still count against the Soldier's lifetime cap.
GI Bill® is a registered trademark of the U.S. Department of Veterans Affairs (VA). More information about education benefits offered by VA is available at the official U.S. government Web site at www.benefits.va.gov/gibill.
Contact at Fort Knox, KY: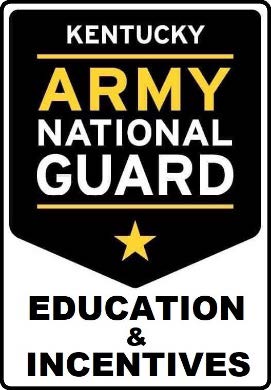 State TA Manager: Ms. Janet Crickmer, 502-607-1039, janet.crickmer.nfg@army.mil
Education Services Officer: Ms. Jennifer Miller, 502-607-1916, jennifer.g.miller19.civ@army.mil
GI Bill Manager: SFC Matthew Boone, 502-607-1138, matthew.p.boone2.mil@army.mil