Poetry Prize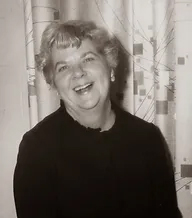 Joy Bale Boone Poetry Prize
Opens August 15, 2023 and closes December 1, 2023
Contest Guidelines
Electronically submit no more than three (3) original, unpublished poems and donate $10 by using the Submittable button at the bottom of the page by the deadline of December 1, 2023.
Poems should be typed, 12 point font and submitted as a Word file (no pdfs). Any style and/or length are accepted.
Simultaneous submissions accepted, but poems placed elsewhere will not be included in contest. Writers will need to withdraw their entire submissions if published elsewhere. Money will not be refunded.
Each finalists (there's usually about 20) will receive a free copy of the Spring 2024 issue of The Heartland Review wherein winners and finalists will be published. Exception: Finalists living outside of the United States will need to purchase all copies through Amazon to ensure delivery. Our products are published and made available through Amazon.
Upon entry, writers should provide a cover page/cover letter that includes name, address, email, and a 30-40 word biography with the poems in one Word document.
All writers should use the submit link below, which uses Submittable. We can not accept submissions by email or by mail.
Winners will be announced in February 2024. Prizes: $500 grand prize, $140 second place, $100 third place.
There is a $10.00 submission fee/donation. Your donation supports the prize for this competition.
THRP retains first North American serial rights and may use the submitted material to promote the journal and website in perpetuity. Upon publication, rights return to the owner. THRP is not an independent press. We are subject to the governance of our college ECTC which in turn is part of a larger entity the Kentucky Community and Technical College System. As such, we are not able to enter into a legally binding agreement with our writers.
$500 grand prize gift card, $140 second place gift card, $100 third place gift card.
The winners from the 2023 Joy Bale Boone Poetry Prize were:
Grand Prize, Ryan Harper, New York, NY, "Gee's Bend—Pettway"
Second Place, Jenny Crews, Springfield, MO, "Wake"
Third Place, Kaecey McCormick, Cupertino, CA, "Dandelion Wishes"
Honorable Mention, Kory Wells, Murfreesboro, TN, "Poem in Which Blanks Persist"
Finalists:
Jacob R. Benavides, Corpus Christi, TX, "As If Again" and "Cardinals Are the Color of Blood"
Hassan A.J., Saihat, Saudia Arabia, "Home After the Maple" and "Revision"
Shakiba Hashemi, Aliso Viejo, CA, "Persian Lullaby"
Tyler Hurula, Denver, CO, "Cannibal, or My Boyfriend Dumped Me Before I Finished Writing this Poem"
Zebulon Huset, Grand Prairie, TX, "The Winterwear Jetsam of Eight Grade"
Rosa Lane, Santa Rosa, CA "My Secret"
Susan L. Leary, Coral Gables, FL, "The Birds, They Too, Are Clean" and "Misspent & Yet—"
Triin Paja, Lehetu, Estonia, "Morsels of Earth"
Elaine Fowler Palencia, Champaign, IL. "Letter from Home"
RB Simon, Madison, WI, "Holding Water"
Matthew Spireng, Kingston, NY," Brilliant"
Samuel Ugbechie, Edmonton, Alberta, Canada, "Yada yada" and "Something like shapes"
H. Allen White, Murray, KY, "Maple Leaves" and "A History of Time in Briefs"
History
Joy Bale Boone (1912-2002) was an American poet best known for her devotion to the arts. Born in Chicago, where she received inspiration from poet Harriet Monroe, Boone spent most of her life in Elizabethtown, Kentucky. She was active in the women's liberation movement, having formed the League of Women Voters in Hardin County, KY in 1944. Throughout her life, she served on numerous committees and boards in hopes that more people would have the opportunity to experience the arts in the way that she had. Her most significant work was The Storm's Eye: A Narrative in Verse Celebrating Cassius Marcellus Clay, Man of Freedom 1810–1903. She served as Kentucky's Poet Laureate from 1997-1998.
From Joy
ZEN
Happiness is yet the essence of a moment--
be still for this!
Resist kaleidoscopes,
the mad twirling of colors,
and the hunter's horn.
Fleet is the moment
its essence shy
can wait forever . . .
only we die.
Thank you for supporting our journal and remembering Joy!
Meet the Judge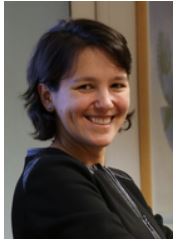 Nina Murray is a Ukrainian-American poet and translator. She is the author of the poetry collections Glapthorn Circular (LiveCanon Poetry, 2023) and Alcestis in the Underworld (Circling Rivers Press, 2019) as well as several chapbooks. Her award-winning translations include Oksana Zabuzhko's Museum of Abandoned Secrets (Amazon Crossing), and Oksana Lutsyshyna's Ivan and Phoebe (Deep Vellum). Her translation of Lesia Ukrainka's Cassandra was performed at the Omnibus Theatre in London in 2022 and toured to Cambridge and Oxford in 2023. Nina grew up in Lviv and lives, for the moment, in Cambridgeshire.