Common Resources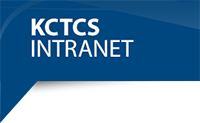 The KCTCS Intranet. Bringing content, collaboration and HR PeopleSoft functionality together. ECTC's Intranet site contains information relative to ECTC faculty and staff. Any link to the Intranet requires login.
Resources for You!
Our hard working and talented faculty and staff members are the heart and soul of our college. We are what we are today because of your dedication and commitment to our students and the college as a whole and we want to provide you with easy access to the resources you need most.
We have put together a list of commonly used links and resources. If you have any suggestions for additional items, please contact the ECTC Web Services representative.
Common Links
Academic Resources
Offices/Forms