Announcements
ECTC Kids Soccer Camp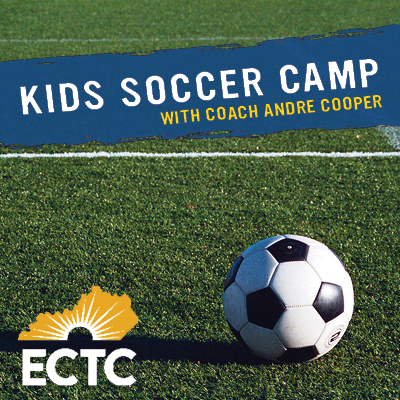 If you have kids or grandkids ages 8-14, or know anyone who does, this ECTC Kids Soccer Camp is a great way to get them outside to learn a skill and have some fun. Coach Andre Cooper is popular with kids and parents alike!
Registration is June 24 at 5 p.m. at Nicholas Field. Camp runs June 24 – 27 from 5:30 – 8:30 p.m. The fee is $80 and includes a T-shirt.
For more information, contact Dr. Dale Buckles at 270-706-8431.