Our Team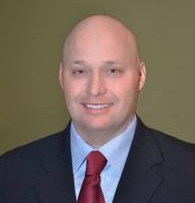 Steve Bratcher is ECTC's Director of External Technical Training, and brings a diverse background of knowledge and experience to the organization. With more than 25 years of business and manufacturing leadership experience in both small and fortune 500 companies, Steve has transitioned companies to the next level of business performance. He has vast experience in numerous areas including Lean, Maintenance, Continuous Improvement, Quality, Safety, Environmental, Security, Risk, Human Resources, Production, Innovation and Engagement. Steve is a member of the Kentucky Air Force National Guard and has gained valuable leadership experience and capabilities resulting in numerous accomplishments and awards including one with valor. He is a seasoned veteran and has been directly involved in supporting numerous global conflicts. Steve holds a Bachelor's degree as well as two technical associate degrees. In addition, he has earned several advanced degrees including an Executive Master of Business Administration and a Master of Science. As a SHRM Senior Certified Professional (SCP) Steve has experience in Human Resources with an emphasis in leading teams and guiding others to the next level. He is involved in the community with several civic and veteran organizations as well as Feeding America. Coaching soccer allows him to exercise his passion for developing others. As a private pilot, flying airplanes is a "stress reliever." Steve also holds his Kentucky Real Estate Brokers License and is an elected Hardin County Constable.
Ms. Beth Cassity is the Director of External Essential Skills for Workforce Solutions of Elizabethtown Community and Technical College. She has developed curriculum, created leadership certificate programs, and taught team leader, supervisory and management workshops. Partnering with state agencies, non-profit organizations, chambers of commerce, and local economic development entities, Beth collaborates to develop the workforce in the college service area. Her innovative approach to curriculum design, program development and customized training implementation is creating a pipeline of skilled workers for the following industry sectors: Advanced Manufacturing, Automotive, Bourbon, Financial, and Plastics. Beth is a Master Trainer with the Kentucky Community and Technical College System (KCTCS) Office of Professional Development. Before joining the college, she worked as a President/Executive Director for Chambers' of Commerce where she was the recipient of the Kentucky Chamber of Commerce, Executive of the Year Award. A realistic optimist, she maintains a passion for leading and creating positive change. Beth earned a Bachelor of Science degree in Business Administration from the University of Louisville and has begun graduate work in leadership through Western Kentucky University.

Ms. Pam Cook joined ECTC as a Workforce Development Liaison. She comes to our team with a background in industry working in both Safety and Information Systems. Prior to joining our team, she was overseeing all aspects of the environmental and safety program for an organization with thirteen manufacturing plants across North America. Pam understands the day-to-day challenges of the manufacturing world and enjoys the challenge of finding the balance between production demands and continuous improvement efforts to include training and talent development. She is one who is willing to go over and beyond to help others meet their goals. A favorite quote is "Believe you can and you're halfway there" (Theodore Roosevelt). When not at work, Pam enjoys spending time with family, farming, camping, kayaking and scrapbooking. She is also active with her church youth and missions.
Ms. Kayla Douthitt, Apprenticeship Coordinator, joined Workforce Solutions in 2019. She is an upbeat person who enjoys assisting others. Kayla's role in Workforce Solutions is helping to raise awareness about gaining college credit outside of the traditional classroom. She supports various sectors of manufacturing, business, banking, entrepreneurs, and to the person who thought higher education was out of reach. She seeks to make education accessible and to help anyone earn a degree! Kayla brings her marketing, market research, advertising, and industry experience to the table with an AA from ECTC and a BS in Communications from the University of Louisville. Her approach is simple – treat others the way you want to be treated. She is driven by her integrity and positivity. Her favorite quote is "Today you are you, that is truer than true. There is no one alive, who is youer than you." (Dr. Seuss) When not at work, you can find her in nature, writing, or working as an eating disorder health coach.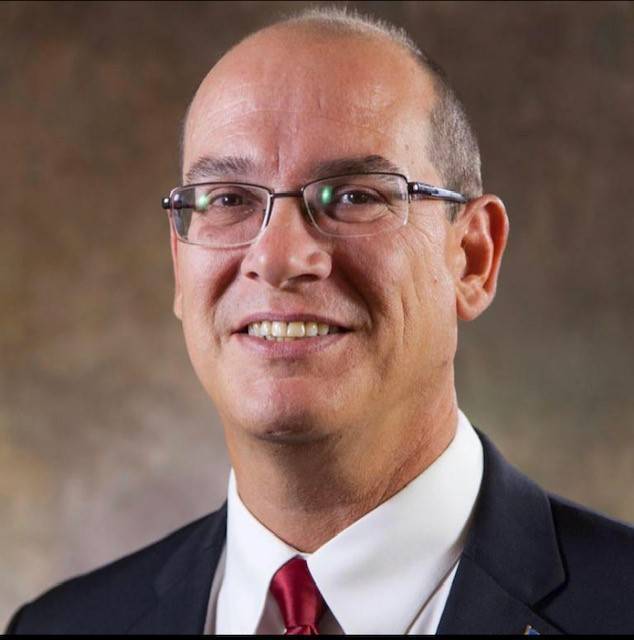 Mr. Mike Hazzard is the Dean of Workforce Solutions and Technical Programs. He brings over 26 years of experience to our Workforce Solutions department in both the industry and educational sectors. His genuine and kind attitude to help others is infectious. Mr. Hazzard is originally from Leitchfield, was a US Army Veteran, and completed 12,000-hour electrical apprenticeship. He serves ECTC as a Professor since 2002, ECTC Technical Division Chair since 2011, ECTC Perkins Coordinator since 2017, and has been with Workforce Solutions since 2018. Mike is a community college and university grad, holds his Master Trainer, FANUC Handling Tool, FANUC ArcTool, and FANUC iRVision certifications. He knows first-hand what's it's like on-the-job. In his spare time, you can catch him spending time with his lovely wife Cathy, their pugs, and spoiling their 5 (going on 6) grandchildren. Mike is very student oriented, and a firm believer in the golden rule. Lasagna or anything Italian are his favorite dishes. He enjoys collecting comics, hot wheels, DC collectibles, and enjoys Batman. Mike is our real Bruce Wayne in Workforce Solutions that's for sure.
Ms. Meaghan Lindsey is the newest addition to the Workforce Solutions team. Meaghan holds a bachelor's degree in accounting and a master's degree in business. She is a graduate of North Hardin High School. Meaghan serves as our Credit for Prior Learning Coordinator.
Ms. Angela McLean is the Senior Administrative Assistant for Workforce Solutions. Angela is, often, the first person someone will speak to when they call our office. Her role is to ensure that all Workforce Solutions classes are documented, that course material is available; she maintains records of all Workforce Solutions classes, and ensures credit is applied to each student's account; she touches almost every aspect of Workforce Solutions and is invaluable to our operation. Angela served in the Learn on Demand program at ECTC for six years. She has been with Workforce Solutions since 2017. She is driven by the satisfaction of a job well done. Her favorite quote is "Do you really want to look back on your life and see how wonderful it could have been had you not been afraid to live it?" (Caroline Myss) When not at work, Angela enjoys reading, working cross word puzzles, watching television and movies, bowling, and road trips.

Ms. Christine Shelton serves ECTC as a Workforce Solutions Liaison. Christine brings a variety of work experience to Workforce Solutions, including human resources, banking, call center, manufacturing, sales, and now training. Christine's role is to assess training needs of businesses and industries in ECTC's service region. She is driven by family, faith, and her compassion for others. She has volunteered with United Way, Relay for Life, KAPOW (Kids And the Power Of Work), and KLUE (Kids Learning and Understanding Employment). She had an article published in Today's Woman magazine about the similarities of mothers and daughters. Her favorite quote is "You are never too old to set another goal or to dream a new dream." (C.S. Lewis) Christine is a recent graduate from Western Kentucky University. When not at work, she enjoys spending time with family, reading, swimming, and hunting for vintage treasures.
Mr. Ben Whitlock is a Workforce Development Liaison for Workforce Solutions. His role is to serve as a "bridge" between ECTC and industry partners to facilitate training programs to improve the community and economy within ECTC's service region. Ben brings a diverse work experience to Workforce Solutions, including public education and customer service; law enforcement; technological applications; academic study; and the hard work of growing up on a family farm. Ben values hard work, honesty, integrity, faith, and family. His favorite quote is "We are formed by little scraps of wisdom." (Umberto Eco) When not at work, Ben enjoys spending time with family outdoors – hiking, canoeing, fishing. He also enjoys reading and lifting heavy things.