Tree Week
ECTC Campus Activity
In honor of Tree Week, a signature tree was planted on ECTC's campus, October 10, 2022 at 2 pm.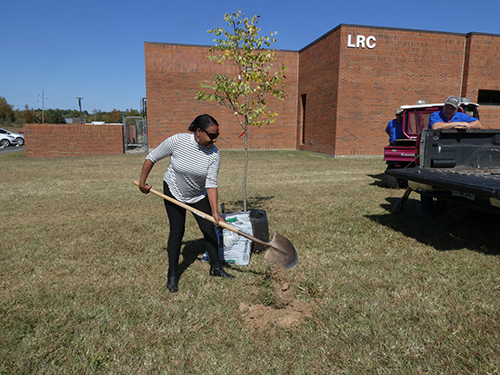 Jerisia Lamons digging to plant the tree.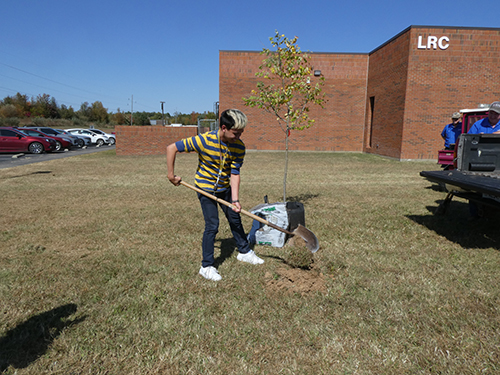 Elijah Lozano helping to dig to plant the tree.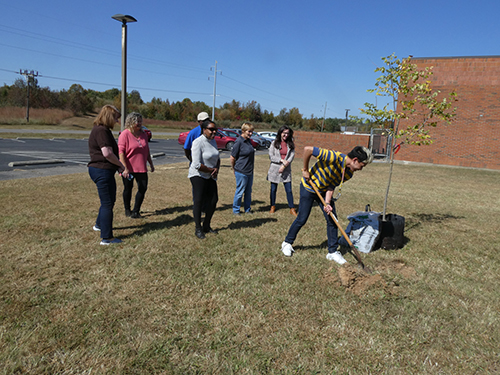 ECTC employees attending the support of planting the tree.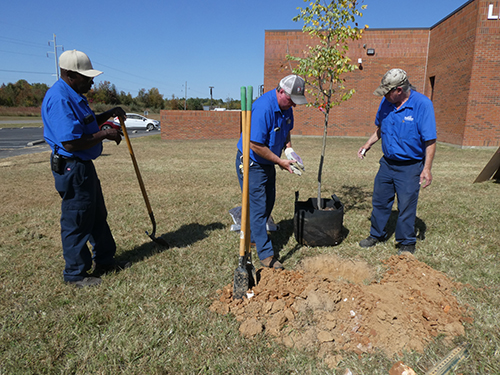 ECTC Maintenance team also helping to plant the tree.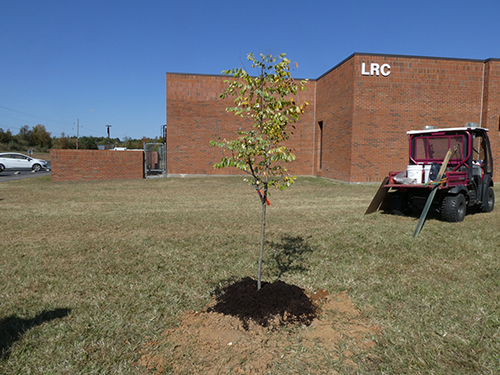 Tree finally planted.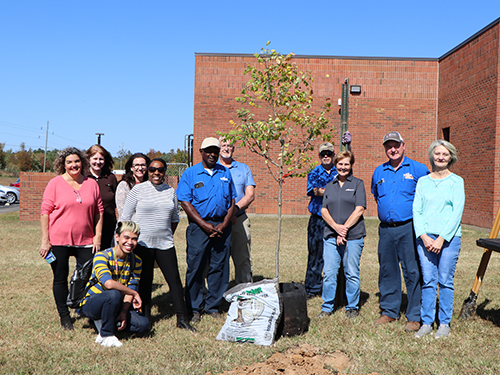 Group attending the Tree Week event.
Other TREE WEEK ACTIVITIES
Adopt a Tree Program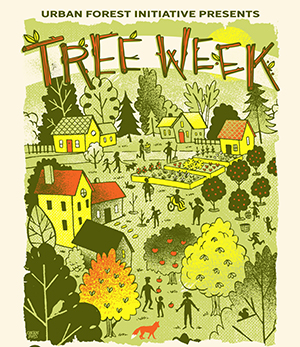 ECTC is celebrating Tree Week this year with an "ADOPT A TREE" activity. Just pick out a favorite tree on campus and fill out the form on the website. We have some tree labels also, so you could add your name and the name of the tree (if known). All you need is a tape measure and a camera or phone. (Tape measures and tree labels will be provided in the Bio lab - room 201S.) Tree week is officially October 2 through the 6. And guess what - it doesn't even have to be a tree on campus - it can be anywhere in Hardin County!!
Please share with students and community members. ECTC has some beautiful trees to adopt! Let me know if you have any questions.
AND - We now have a tree inventory of the campus, so if you are looking for a specific type of tree - just email me!
Thanks,
Martha Wolf
martha.wolfe@kctcs.edu
Horticulture Webinar Wednesdays
The Horticultural Extension Agents are celebrating tree month (October) on their weekly Horticulture Wednesday Webinar. You can find all the upcoming episodes and past videos here: https://kentuckyhortnews.com/horticulture-webinar-wednesdays/season-four/
Sign up for these Horticulture Webinar Wednesdays that start at 12:00 PM:
October 4, 2023 - Fall Asters
October 11, 2023 - Tree Galls
October 18, 2023 - Winter Tree Identification
October 25, 2023 - Holiday Cactus