Tree Week
ECTC Campus Activity
In honor of Tree Week, a signature tree was planted on ECTC's campus, October 10 at 2 pm.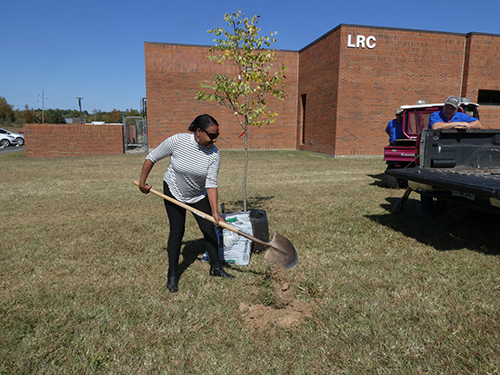 Jerisia Lamons digging to plant the tree.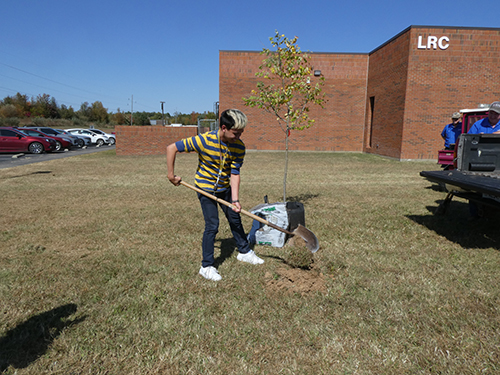 Elijah Lozano helping to dig to plant the tree.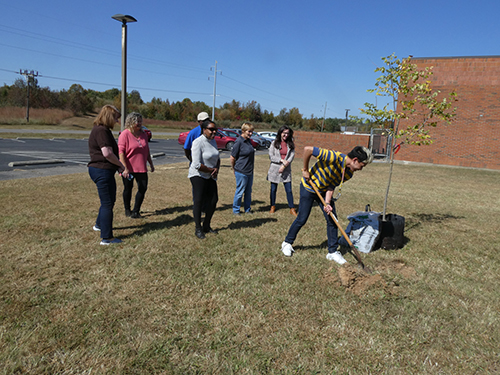 ECTC employees attending the support of planting the tree.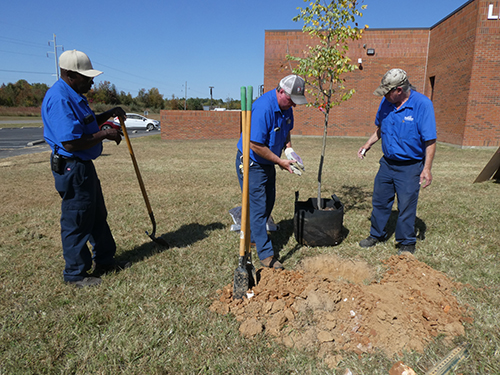 ECTC Maintenance team also helping to plant the tree.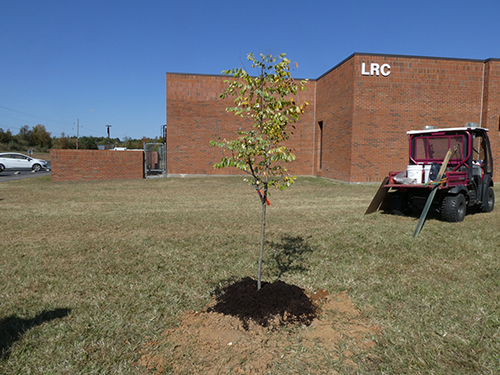 Tree finally planted.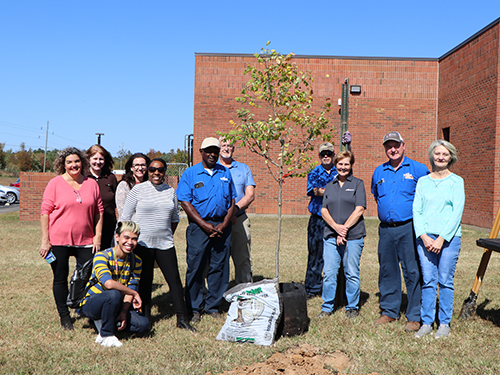 Group attending the Tree Week event.
Other TREE WEEK ACTIVITIES
That Nature Dude has Tree Week videos and more.
Hazard Community and Technical College also has Tree Week activities October 8-16, 2022.
Adopt a Tree Program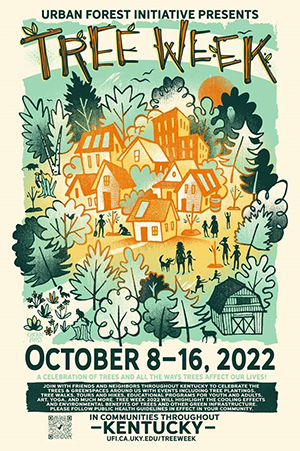 The Adopt a Tree is an online initiative for Kentucky. By adopting the trees, participants will learn their importance, and how to better take care of our vital Kentucky trees.
Horticulture Webinar Wednesdays
The Horticultural Extension Agents are celebrating tree month (October) on their weekly Horticulture Wednesday Webinar. You can find all the upcoming episodes and past recordings here: https://kentuckyhortnews.com/horticulture-webinar-wednesdays/season-three/
Sign up for these Horticulture Webinar Wednesdays that start at 12:00 PM:
October 5, 2022 - Small Trees for Small Lots
October 12, 2022 - How to Help Your Trees Thrive
October 19, 2022 - Tree Risk Assessment
October 26, 2022 - Great Native Alternatives to Invasive Trees