Quick Facts
Program Objectives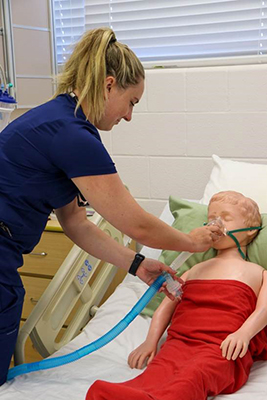 Respiratory Therapists work as important members of the health care team. They provide treatments, perform diagnostic tests, initiate and manage mechanical ventilation, and teach patients with cardiopulmonary disorders.
The Respiratory Care Program prepares graduates to provide patient care to cardiopulmonary patients and to become members of an interdisciplinary team. Graduates are prepared to take National Board for Respiratory Care exams and practice as a Respiratory Care Practitioner in advanced level staff positions. Upon passing the Therapist Multiple Choice Exam (low cut score) the graduate is eligible to apply for Mandatory License to practice in the state of Kentucky. Graduates passing at the high cut score are eligible to take the Clinical Simulation Exam to become Registered Respiratory Therapists.
Associates in Applied Science
Certificates Available
Electrocardiographic & Cardiac Monitoring Technician

17-21 Total Credit Hours to include core curriculum in this section
General Education Course Requirements:
BIO 137 Human Anat. & Phys. I
MAT 150 College Algebra OR

MAT 146 Contemporary College Math

ENG 101 Writing I
BIO 139 Human Anat.& Phys. II
Com 181 Basic Public Speaking OR

COM 252 Interpersonal Comm.

PSY 110 General Psychology OR

SOC 101 Introduction to Sociology

Heritage/Humanities
Recommended Courses (Not Required)
AHS 115 Medical Terminology
ENG 102 Writing II
BIO 225 Medical Microbiology
Technical Courses
RCP 110 Cardiopulmonary Anat. & Phys.
RCP 120 Theory & Principles of Respiratory Care
RCP 125 Cardiopulmonary Evaluation
RCP 135 Respiratory Pharmacology
RCP 150 Clinical Practice I
RCP 175 Clinical Practice II
RCP 180 Ventilatory Support
RCP 190 Advanced Ventilatory Support
RCP 200 Clinical Practice III
RCP 204 Emergency & Special Procedures
RCP 214 Advanced Diagnostic Procedures
RCP 210 Cardiopulmonary Pathophysiology
RCP 212 Neonatal/Pediatric Respiratory Care
RCP 225 Clinical Practice IV
RCP 250 Clinical Practice V
Elizabethtown Community and Technical College reserves the right to change and/or revise any program requirements without notice.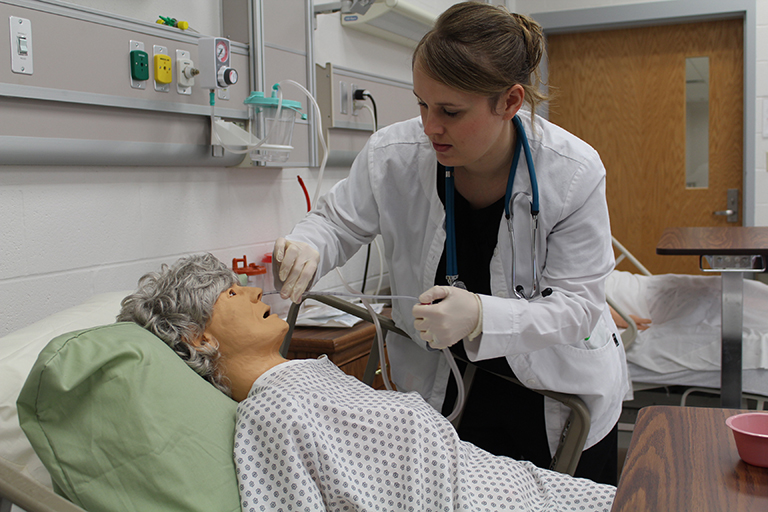 ECTC Mission Statement
Elizabethtown Community & Technical College, a member of the Kentucky Community and Technical College System, is a comprehensive, open-access, public two-year degree granting institution, responding to and serving the needs of our diverse communities. Through a progressive teaching and learning environment, the college provides opportunities for students to prepare to live and work in a dynamic world.
Statement of NonDiscrimination
The Kentucky Community and Technical College System is an equal educational and employment opportunity institution and does not discriminate on the basis of: race, religion, color, sex, national origin, age, disability, family medical history, or genetic information. Further, we vigilantly prevent discrimination based on sexual orientation, parental status, marital status, political affiliation, military service, or any other non-merit based factor.
Potential Jobs and Salaries
Acute Care Hospitals
Diagnostic Centers (PFT, ABG, EKG, Sleep Disorders)
Pediatrics
Transport
Long Term Ventilator Care
Home Care
Pulmonology & Allergy Offices
Rehabilitation Centers
Discharge & Care Planning
Nursing Homes
Education
The Bureau of Labor Statistics (Occupational Employment) reports the 2020 National Median Pay of Respiratory Therapists as $62,810. Kentucky Median Pay is at $51,800. Typical Entry level education is an Associate's Degree.
Contact Information
Rebecca Higdon, MS, RRT-NPS Program Director 600 College Street Road Elizabethtown, KY 42701 Phone: (270) 706-8462
rebecca.higdon@kctcs.edu