Training & Development
Workforce Solutions serves as a link between your business and the college. Our primary focus is to strengthen the skills of the workforce and support economic development initiatives. We offer customized job training that addresses the full range of needs faced by business and industry. Our experienced instructors teach employees skills to improve their productivity. Our programs are designed to fit your schedule and are delivered where you need it - online, at your facility or ours.
Workforce Solutions offers a full range of services, many of which can lead to a degree, including:
Customized Training:
LEAN systems
Industrial courses
Technical skills
Workplace languages
Manufacturing training
Computer classes
Technology courses
Professional Development
Supervisory training
Team building
Leadership development
Communication
Project management
Cultural and diversity training
"We are proud to be associated with an organization that is committed to serving our state businesses and citizens. Workforce Solutions of Elizabethtown Community and Technical College not only provides a smarter workforce, but increases Kentucky's ability to be competitive worldwide." Joe Garrett, Metalsa
Online Training:
Human Resource Management Training
For more information about our current SHRM Prep courses and Human Resources Essentials courses, please call 270/307.4895.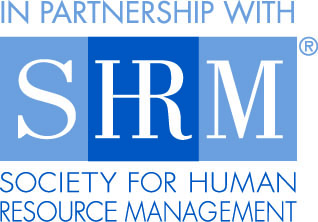 Affordable
Workforce Solutions provides your business high quality, customized training that is also affordable. The staff is available to evaluate your needs and recommend various funding options.
Workforce Solutions can help you assess current and potential employees. We have a variety of assessments customized by industry experts and ECTC program instructors. We offer written assessments, curriculum development, WorkKeys and hands-on industry performance.
View our Current Catalog of Workforce Development Courses
KCTCS/Elizabethtown Community and Technical College Workforce Solutions OTB, Building 100, Room 107 610 College Street Road Elizabethtown, KY 42701 (270) 706-8700 or Toll Free: (877) 246-2322 extension 68700
Contact a Workforce Solutions Liaison for additional information:
Mike Barbieri
mbarbieri0001@kctcs.edu
Pam Cook
pcook0032@kctcs.edu
Christine Shelton
cshelton0110@kctcs.edu
Melissa Hodge
melissa.hodge@kctcs.edu